Charleston Butterflies
September 14, 2017
A quick video I took of some happy fall butterflies in beautiful Charleston!
-Diana Goff
Join Us For the Eclipse!
June 30, 2017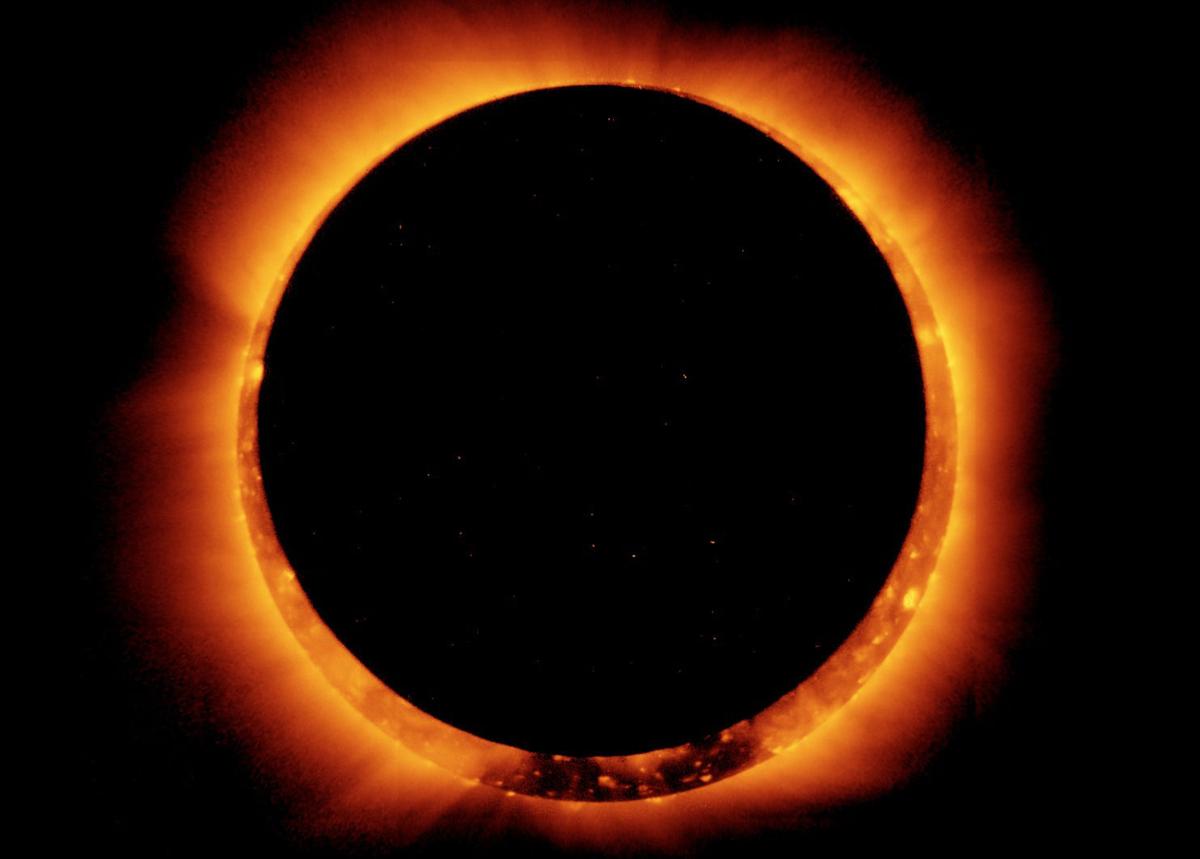 On August 21, 2017, Charleston will be part of a historic event as a total solar eclipse will be visible over much of the United States.
A total eclipse occurs when the moon passes directly in front of the sun, turning day into the appearance of night. The aligned moon and sun will appear as a single dark sphere with a flare at its rim.
Charleston is within the eclipse's totality path, and total eclipse here will last just under two minutes. 14 states across the U.S. will experience totality, and a partial eclipse will be visible across all of North America. This will be the first total eclipse visible across the United States since 1918. It will be the first total eclipse visible from South Carolina since 1970. The eclipse will begin in the Lowcountry at about 1:16 pm, with totality at about 2:46 pm, depending on location. The lunar shadow will leave the area at 4:09 pm.
NASA will be livestreaming the event from the College of Charleston, on Rivers Green behind Addlestone Library at Calhoun and Coming Streets. The broadcast will be viewable on NASA TV, the NASA website, the Stream video platform, and public broadcasting stations across the U.S. NASA scientists and correspondents will be stationed across the country providing live updates during the broadcast. The College of Charleston will hold a viewing celebration on Rivers Green from 1:30 to 3:30 pm that day.
If you come to Charleston for the eclipse, keep in mind that we are expecting a lot of visitors! Hotels in downtown Charleston may be difficult to book, but our surrounding areas may have more availability. Consider taking public transportation such as CARTA or the downtown trolley bus to your chosen viewing spot, and if you drive, leave time for traffic. The College of Charleston will be providing free eclipse viewing glasses, or you can purchase your own (try Amazon)
for very little.
It will be a lively and fun long weekend in Charleston, and we hope you will join us for the celebration!
-Diana Goff
The Sullivan's Island Lifestyle
June 7, 2017
As summer sets in, Charleston locals and visitors alike start dreaming of the beach. For residents of Sullivan's Island, the beach is their backyard. Sullivan's Island boasts a friendly, laid-back community, gorgeous views of shorelines and sand dunes, and its own form of Lowcountry charm. Homes here often date from the 19th century, but have been updated with all modern conveniences for the best of both worlds. Here you will find spacious screened porches, short paths to one of the area's most beautiful beaches, and a lifestyle that evokes summer year-round. All this is located at the entrance to Charleston harbor, just down the road from Mt. Pleasant and a short trip over the Ravenel bridge from downtown Charleston. Many Charlestonians have fond memories of summers spent here, crabbing, boating, collecting shells, and playing in the sand and surf.
For a primary home or a getaway, you can't do better than Sullivan's Island, with its signature mix of quaint and lively, history and modern, sea and sky.
Visit Sullivan's Island listings to view available homes.
-Diana Goff